As a pillar of France's society and economy, the food industry positively contributes to France's trade balance. The food industry alone employs 10% of the Region's total workforce. The Region's FoodTech scene is also gathering a strong interest from investors as 80% of national FoodTech investments are made in Paris Region. To find more resources, browse our downloadable guides.
Expert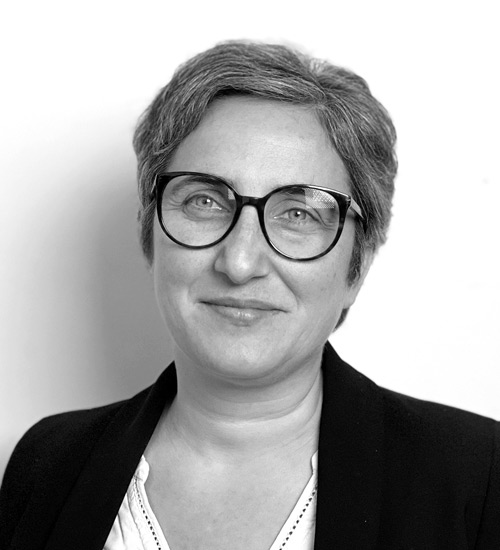 Sevinç Ar
Smart City & Cleantech
Expert
The Agritech and Foodtech industries have been booming for the last 5 years in France. 2019, in particular, was a record-breaking year for France with a total of $700 million raised by startups working from farm to fork. This makes France second on the European scene for investments in the industry. 
For Foodtech and Agritech entrepreneurs, Paris Region has become a leading and nurturing ecosystem. 
French startups are particularly leading the way on three categories within the industry: Agritech with startups such as Agriconomie, insect-based foods with startups such as Ynsect, and Innovafeed, and foodservice technologies with Wynd, Pazzi, Lunchr, and Innovorder. 
In addition, biotechnology companies such as Carbios, DNA, and N2I have developed promising solutions and highlight Paris Region's excellence in this field.  
Leading the Way Towards More Sustainability
Shortening food supply chains, developing urban agriculture, and fighting against food waste are at the heart of Paris Region's sustainable food strategy. 
At the forefront of innovation, companies in the agriculture and food industries have the power to create a beneficial lasting impact on the environment, our health and the way we consume energy. 
Vertical farms, rooftop vegetable gardens and urban farms, for instance, have been central to new urban development projects for the last 10 years. Bringing farms into the city requires the creation of green spaces and habitats that will allow biodiversity to flourish. Green roofs are an effective way of combating heat islands as they replace black, dry roofs with green, lush, moist nature. 
Paris Region currently counts 73 hectares of urban agriculture as well as a dynamic Agritech business ecosystem shaping the future of our cities.
Food waste is also a challenge the Region strives to tackle. Paris Region's Sustainable Food Supply program aims to offer nourishing, organic and healthy food to all public high-school cafeterias in the Region, this represents 27 million meals per year. Carrying out their ecological transition policies, Paris Region aims to locally source 100% of its food supply by 2024. To achieve this, the Region offers financial aid to all farmers willing to implement innovative supply chain sales methods, and offer new services such as click and collect, or are willing to upgrade their digital infrastructure or retail space. 
In 2020, 142 farmers joined the pledge to shorten their supply chain by at least one of these methods.
Startups that address the need for new food products in a way that is more transparent, healthier and better for the environment are ideal collaborators for key players in the Region's food industry. 
Clusters, Incubators and Accelerators to Support Your Growth in Paris Region
ShakeUp Factory is a business accelerator and network catalyst supporting innovative food projects from farm to fork. Learn More.
SmartFood Paris is the food innovation platform of Paris&Co, an incubator run by the city of Paris. It gathers key food industry players such as large companies, institutional partners, experts and startups and encourages each partner to be part of an open innovation process, to share, experiment and accelerate. Learn More.
Digital Food Lab is the European Foodtech insight and strategy consultancy for food and drink companies. Its mission is to help food and drink companies achieve a higher level of sustainable growth by acting on the best innovation opportunities. Learn More.
Food'In Lab is a startup incubator that supports innovative projects in the food and nutrition sector. The Food'Inn Lab was created as a platform for collaboration between research labs, education organizations and businesses. It offers scientific and technical support from the research teams of AgroParisTech and INRA. Learn More.
Île-de-France Terre de Saveurs is an accelerator bringing together the players of the food and agriculture industries, "from field to plate". It promotes the Region's agricultural products and culinary know-how while supporting local food companies in their creation and development projects. Learn More.
ARIA Paris Region is a regional association uniting startups, small and medium-sized businesses from the food production and processing industry. All 140 companies, who are members of the association, are located in Paris Region. Learn More.
Club AgroAlia - AgroAlia is a trademark of the Paris Chamber of Commerce dedicated to young companies in the agri-food industry located in the Paris Region. It offers monthly workshops and Foodtech events. Learn More.
Big Idea Ventures - Big Idea Ventures is a venture capital firm and accelerator with teams in Paris, Singapore and New York, combining capital and partnership to support and grow the world's most compelling plant-based food companies and protein alternatives. Learn More.
Eit Food Paris - EIT Food is Europe's leading food innovation initiative, working to make the food system more sustainable, healthy and trusted. Learn More.
Genopole - Genopole is the first French cluster totally dedicated to biotechnology. The cluster has several strategic focuses: innovative therapies, including gene and cell therapies, diagnostics and CAR T-cells. The second focus is the bioeconomy, including greentech, foodtech and agri/agrotech. Learn More.
Download our guide to find the right accelerator for your company in Paris Region.
Agritech and Foodtech Events in Paris Region
SIAL Paris, October every other year, Paris – For over 50 years, the Salon International de l'Alimentation (The International Food Exhibition) has been gathering players from the food industry. Over 5 days, the show brings together key producers and buyers and reveals the trends and innovations that are shaping the future of the food industry. Learn More.
The Paris International Agricultural Show, February, Paris Expo - (Salon International de l'Agriculture, or SIA) is an annual agricultural show and trade fair. It is based around 4 main themes: agricultural services and professions, livestock production, French products, crop and plant sectors, gardening & vegetable gardens. It is one of the world's largest and most important agricultural shows, and a much-awaited event in France. Learn More.
Viva Technology, June, Paris – Vivatech is the world's rendezvous for startups and leaders to celebrate innovation. With top speakers, exhibitions, innovation challenges and live experiences, VivaTech is a celebration of today's innovations and tomorrow's possibilities for everyone who believes in the power of technology to transform business and society. Learn More.
Want to know more? Watch the replay of our webinar: "The Future of Food in Paris Region" here.